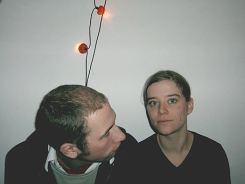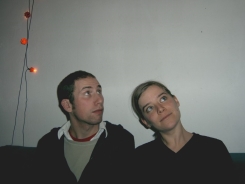 It was february 2003 when guitarist Torsten Papenheim and drummer Merle Ehlers first met and played together. Merle had been invited by bassist Axel Haller to play an impovised concert with a trio of his called kainkwatett. The trio consisted of Torsten, Axel and Swiss saxophonist Antoine Chessex. In the following spring of the same year the two were working extensively as a duo, having been invited to play concerts in Berlin at Galerie Zero in Kreuzberg and a music-festival at Osthafen.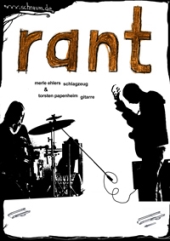 Sketches became compositions and the duo Ehlers/Papenheim became rant. Its repertoire grew exponentially, performed in various concerts around the city. In June 2004 Merle, Torsten and Axel Haller founded the label schraum and this is where the first rant album "seumsund/sundseum" was released in december. rant is hereby acknowledged by listeners from outside as well as their loyal following in Berlin. "rant is music for drums and guitar that feels constrained to their very own category of song" is what the schraum press kit says, hitting the nail right on the head. Cadence magazine (USA) recommends the album as: "A release that is well worth checking out by adventurous listeners."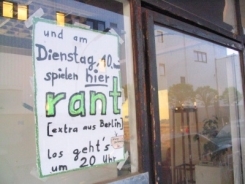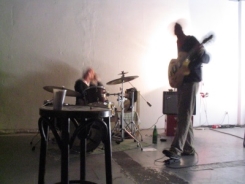 In 2005 rant played many concerts on very different stages. Beginning in Ausland, Berlin, followed by Skam, Hamburg. A late record release tour leads the duo for a week through germany, unfortunately competing against the wonderful late summer weather. Merle Ehlers meanwhile changed her name to Merle Bennett through marriage. She spent every free moment practicing a Max Roach drum solo on that tour, preparing for her exams at the conservatory.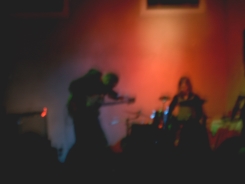 As an intro for the second album rant reused the mysterious sounds at the end of the first album, like a handshake. After this, something quite new and advanced follows. Though the sound itself is pretty close to what it's like on "seumsund/sundseum", the music is more formal and leans clearly towards grooves. Partly developed in a out of order chicken coop in Windbergen, Schleswig-Holstein in northern Germany, the new tunes were recorded in one day in june 2006 at Rainer Robbens Studio "Audio Cue" in Berlin. The album "a direct sensuous pleasure" was released in october and apart from a handful of bemused reviews, it was quite successful, especially in Austria: freiStil wrote about it's "bewitching charme of reduction", Skug even titled it a "musical revelation".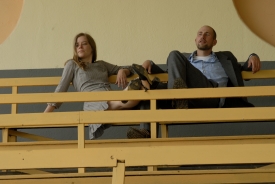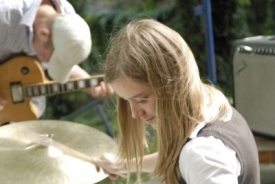 By now it is necessary to be considerate of children while planning rehearsals and concerts and so it happens that Merle's daughter traveled to Hamburg in the fall of 2007 where the grandparents took over and rant played two concerts. In Leipzig in june 2008 Winja Lutz shot some beautiful pictures of Merle and Torsten at a gardenconcert and on a race track.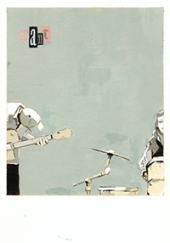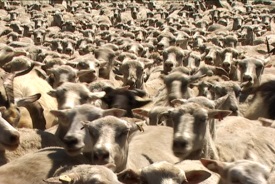 In the year of 2009 a lot of new compositions where developed and later released on the third rant album called "land" in 2011. rant played those new pieces live in 2009 in Hamburg, Berlin, Leipzig and Brussels. In Hamburgs Astra Stube they shared the evening with the lokal band Halma, it felt almost like home because rant played here a lot of times before and according to this the club is packed. For the first time in history rant travelled per train that year: quite a big luggage is jammed into the train to Brussels one bright morning. The duo had been invited to play in the gallery Halfenhalf and had of course some real good fries with amazing sauces and an astonishingly strong trapist beer which made playing pool billard not necessarily easier.
Another premier happened that same year: rant composed and recorded music for a film documentary by Henning Röhrborn called "Je größer das Land". The film is about a shepherd in the middle of Cologne and presents besides some pieces of "a direct sensuous pleasure" and some new composed variations of "tinkla" and a massive amount of sheep.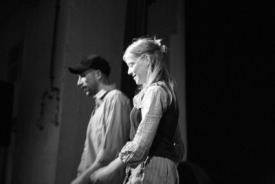 In 2010 and 11 rant worked on their third album "land", together with Merles husband Dave Bennett, who recorded and mixed the music. In reaction to the first two albums, the third one was not recorded in just one day but in several sessions in the common rehearsalroom. rant wanted a different sound plus the addition of overdubs and field recordings, pianotracks and numerous other little instruments and objects which created the new rant-sound landscape. The US magazine "Music Emission" notes: "rant succeed with quiet, but often dizzying awareness of the sounds within their environment waiting to be exposed."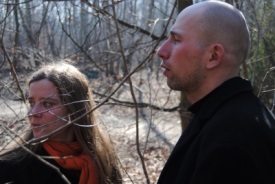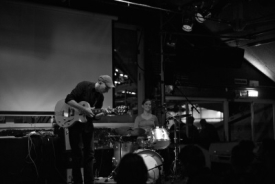 In june 2011 "land" has been released on schraum and in the following fall the duo presented it live on tour through Germany and Austria. It is rant routine to write the setlist for the evening after set up and soundcheck at the venue to be able to take the specifics of each room into the decision. This is how everyone involved – musicians and audience – gets an intimate and very individual rant concert every time. This approach worked faboulously in fluc, Vienna. With the famous ferris wheel rotating in front of the club, this concert was elevated into the top 3 of best rants shows – even before the first encore.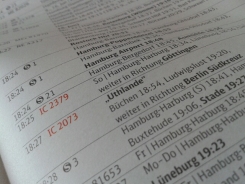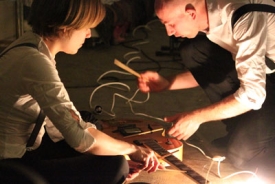 In 2012 rant was invited to play at the Garagenoperfestival 2013 in Berlin. The duo stretched out into entire new territories. "uthlande" is the first scenic work of rant; an incidental music for guitar, drums and tapes that plays with abstract sounds and extreme dynamics and includes movement of the protagonists also as light design. "uthlande" premiered in January 2013 in Berlin and was also performed in Cologne, Wuppertal, Essen, Oberhausen, Karlsruhe, Stuttgart and Hanover.

After performing "uthlande" for a year, it was very clear to Merle Bennett and Torsten Papenheim that the music would play a major role in the next album "margo flux". Over a couple of months the two kept on recording fragments and interpretations of "uthlande", adapting it to an album format (without the scenic parts). Interestingly, the roles of both protagonists were renewed, like in "samisdat" where both play a guitar or in "folia" where Papenheim played the drum part for the recording. New is also the electronic sounding parts where both used contact mics on everyday objects to create interesting sonic landscapes. In Stuttgart they both played the grand piano of pianist Oliver Prechtl. "margo flux" was released at the end of 2015 and marks another step in the musical range of the duo, greatly supported by Nicolas Wiese, who mixed the album and Alexandr Vatagin, who mastered it. Many thanks to Nicolas Wiese, who busied himself with the "margo flux" album even after mixing it all. His wonderful remix of "Bluhm" was released on his LP "unrelated" in 2018 under the title "Blossoming Dub Mold".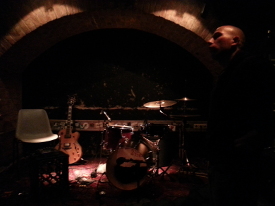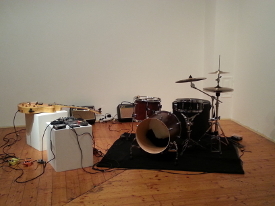 freiStil magazines' review of "margo flux": "The fourth album is full of variety but has a consistent asthetic and attitude. Abstract without being academic. Avantgarde without airs of preciousness." Westzeit magazine writes: "margo flux is a great album which underlines once again the open-mindness of the two." The release of "margo flux" also marks the end of the active time of the label schraum. After 12 years and 20 releases Axel Haller, Merle Bennett and Torsten Papenheim are ready to bring this treasure of a highly praised label to an end. They celebrated a good bye party in Sputnik Cinema, Kreuzberg in february 2016.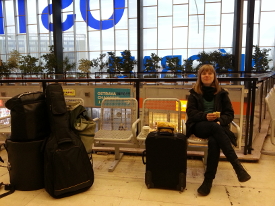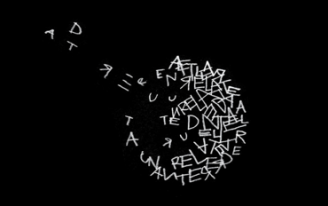 And from that time rant toured exclusively by train: the 2015 concerts in Austria, the Czech Republic and Germany provide a whole new feeling of traveling and playing. Something new also happened on stage: Jazz standards - arranged in a very special manner - appear in the duo's live repertoire.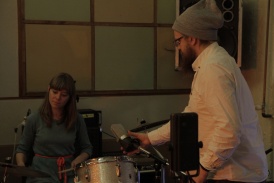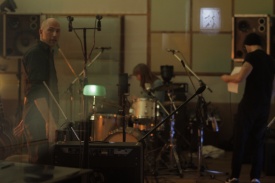 The playful adaption of jazz classics naturally led to playing concerts in a jazz spirit; as recognizable adaptions and free improvisations - connecting the different pieces with each other. Recorded in Rocco Weises studio "Popschutz", "to raise hell as we go along" represents a heartfelt homage to an epoch of great american musical culture.
The swiss label "Unit" released the album just in time for rant's 15th birthday and a variety of new listeners, magazines and venues discovered the duo. Concerto Magazine admirably claims the approach of the duo as "very uniquely authentic and yet eccentric" through which they succeed in going "around this famous material and uncover some unexpected facettes. They take the songs apart, peel the layers off and put them back together again."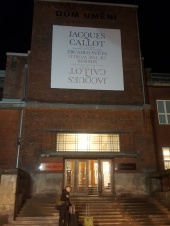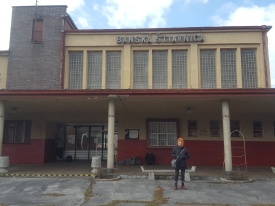 And with the very same approach rant went out into the world and played concerts in Germany, Austria, Check Republic and Slovakia, using their full repertoire. Despite the worldwide corona pandemic the year of 2020 was rich with live concerts, filled with jazz standards, original rant compositions and improvisations - all carefully placed between lockdowns.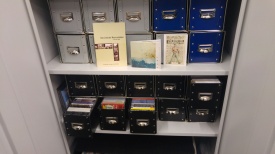 rant is honoured to announce that their interpretation of "Moorsoldatenlied" has been added to the Esterwegen Memorial Archives. The Archive collects diverse materials related to the song which was written in the Börgermoor concentration camp.